Monday, January 14, 2019 |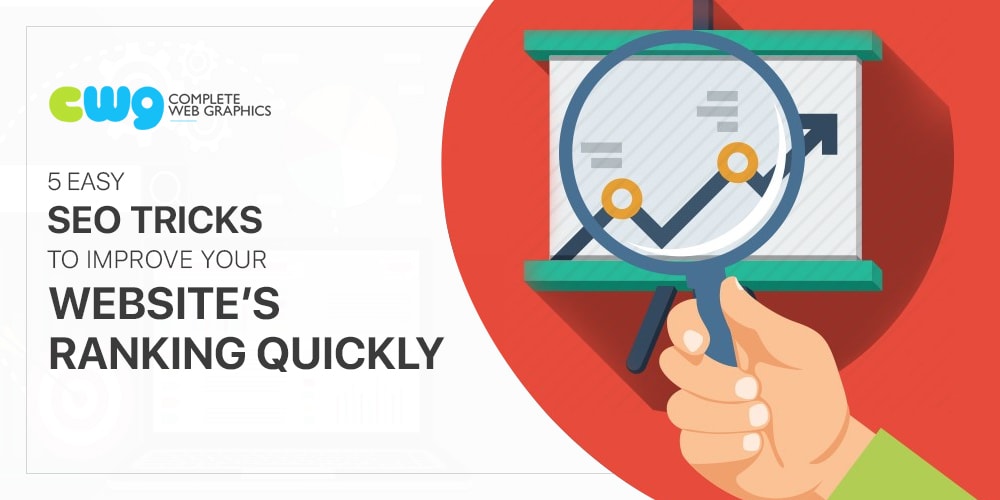 SEO is crucial for any online business. But, the search engines evolve constantly and update their algorithms. That's why, you've to know various tactics to beat your competitors. Every year, the online competition is growing. Obviously, 2019 will not be an exception to it. Let's start learning how to improve website ranking this year.
5 SEO tricks to Improve Website Ranking
Use Long-Tailed Keywords
Voice-searching is increasing rapidly. According to a recent survey, 41% of adults conduct voice search at least once daily. Most of them use long-tailed keywords to get answers of their search queries. As such, their conversion rates are comparatively high than head keywords.
Keep the searcher's intention in mind while finding the keywords. Create your content around those long-tailed keywords. Make sure your content is efficiently satisfying the queries of your targeted audience. It is only then your website's ranking will improve.
Choose HTTPS Over HTTP
Google prefers secure websites. So, if you're using HTTP, replace it with HTTPS immediately. HTTPS (Hyper Text Transfer Protocol Secure) is the secure version of HTTP. It communicates the information safely by collaborating with SSL. Therefore, your users will be relaxed as their given data will remain encrypted and won't get leaked to any third party.
Apart from it, you can get accurate information from the users by switching your website from HTTP to HTTPS.
Optimize for Responsiveness
Most of your traffic comes from mobile users. That being said, it's become significant that your users can easily access the website from their mobile devices. And, for that, check the website's responsiveness. Also, create optimized mobile-site content so as to ensure an easy read to your audiences.
Find out how long your website is taking to load when accessed from a mobile. If it's taking too long time, speed up the website's loading time by following the required steps.
Improve Content to Increase Engagement
Search engines reward sites with high engagement rates. If you're not getting the desired engagement, improve your content strategies. Write easy-to-read content. Create short paragraphs and write short sentences to enhance readability.
Provide high quality content with relevant images throughout the site to make the content look more interesting. In addition to, try to give most of the information at the beginning of the content. These easy tricks can play a huge role to improve website ranking.
Customers Reviews
Ask Your Customers for Reviews. Google trust your customers' words more than yours. Try to get more reviews or feed-backs from your customers for your products or services. Search engines will consider these feed-backs while adding credibility to your site. They will take positive reviews as a reliable source to send the relevant traffic to your site.
All the tricks shared above are result-driven. Don't miss to follow anyone of them. If you're not a tech-savvy and looking for a professional to take your website to higher ranks in the New Year, consider contacting us. We at Complete Web Graphics have dedicated SEO team to give the efforts and bring results on your behalf. Click on www.completewebgraphics.com to reach us.